Our mastiff puppies are growing. It is very hard taking pictures of puppies . Puppies do not stay still. Please take a moment and enjoy the my babies photos.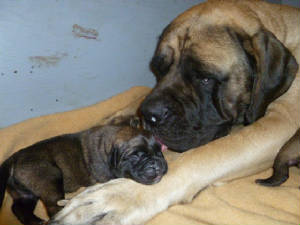 This picture captured ANGEL fleeing after knocking her sister down .
Birtha sneeking up on Diamond, " look out diamond , Big Butt Birtha is going to get you" !!!