Here are pictures of my mastiffs that have been place with loving homes, as well as comments from their happy owners
Island West Mercedes
This is Yvonne winning best puppy in group with Mercedes , Yes Mercedes is a PUPPY in this picture . Mercedes is well loved and I must say quite a bit spoiled my Yvonne. Mercades has been a big time winner in the show ring taking best 12 to 18 month class at the mastiff specialty, and many best of breed wins.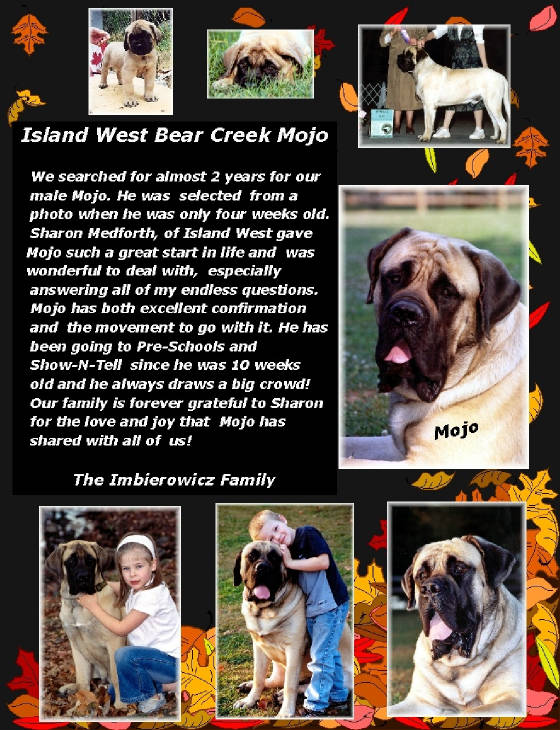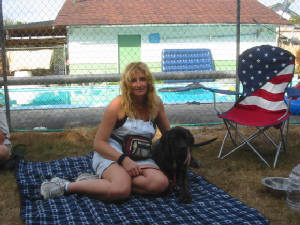 Christine with Black Berry, Black berry was featured as the little black brindle puppy in the Sandlot 2 movie . Christine told me that blackberry is her her life , he is now close to 200 pounds and has a very sweet loving disposition , very friendly with every one.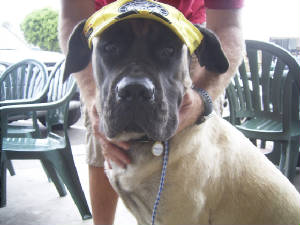 This is Sweet Pea , She lives in LA. Sweet pea is a bit of a high fashion queen as you can tell . Sweet pea is well loved by Darrel and loves to walk along the ocean,She is very social and friendly with all she meets . Just because your a mastiff don't mean you can't be an LA Lady.
The puppy pictured above is Amelie Here is an email I recieved from her happy puppy owner
Hi Sharon, the pup is a dream puppy. We love her so much. It took a while to find a suitable name but she is now "Amelie". I have never had such a calm and mellow pup before. She sleeps through the night now, unless the cats frolic past her crate and wake her up. She put on 3 1/2 lbs the first week and 6 the second week. We swear we can see her growing before our eyes. She is very easy going, loves her cats and tries to play with them. She is eager to please and goes to the door to be let out so knows what is expected of her. I am so amazed though, at how she is more of a miniature mastiff than a mastiff puppy. It's remarkable that she moves like a mastiff and conducts herself like a mastiff, who just happens to be a pup. Are they all like that? Anyhow, Sharon, we are just so pleased with her. She is such a love. And thank-you again. I hope you enjoy the photos. All the best, Sheahan and James and Amelie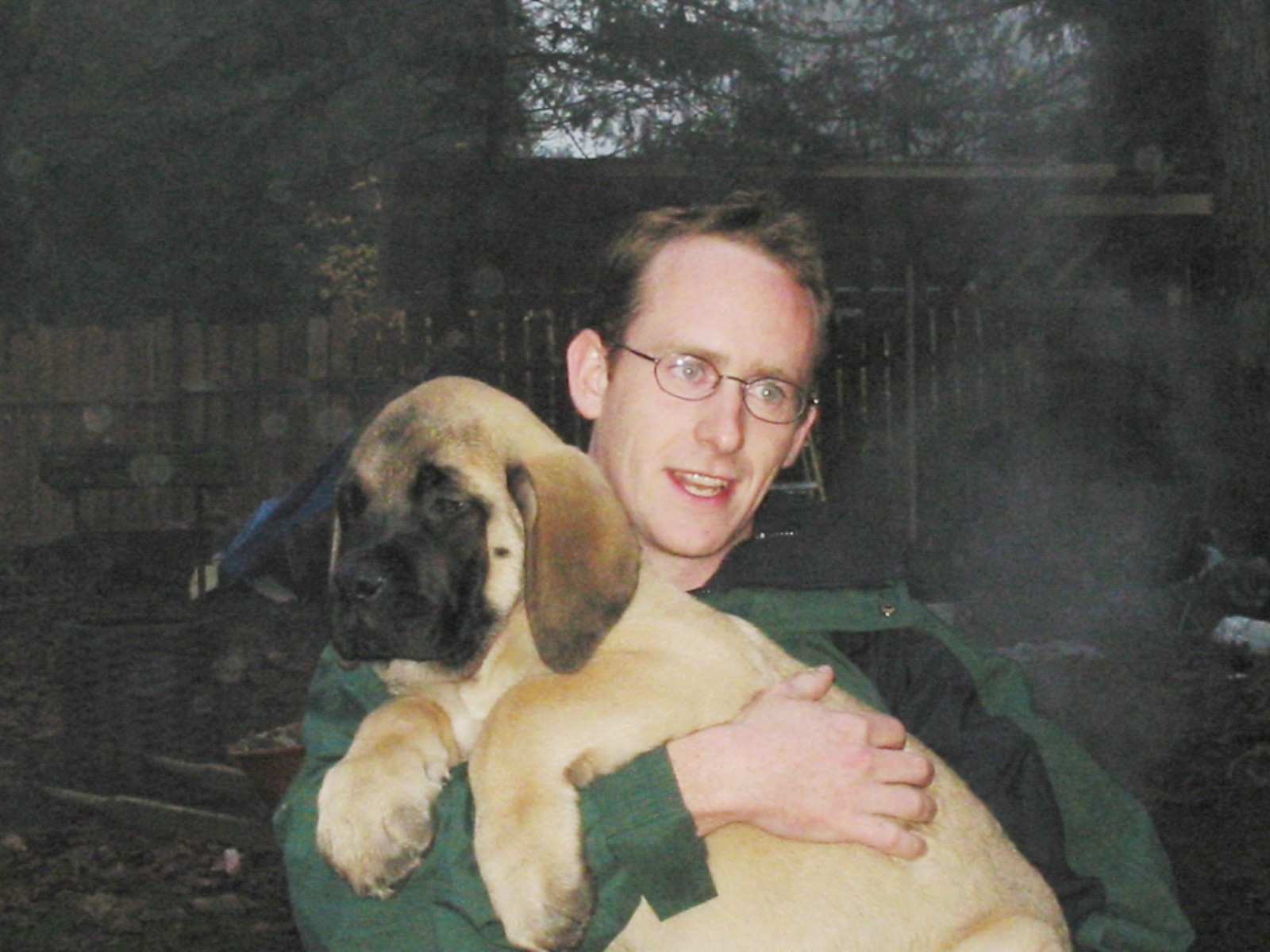 Tristan happily taking home his new puppy. Tristan waited a long time for his boy pup and was very please with his large healthy mastiff pup.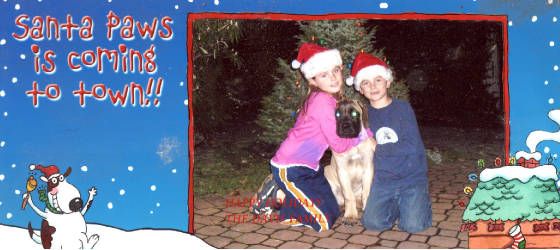 A PICTURE SAYS A THOUSAND WORDS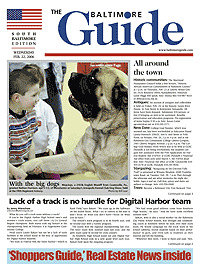 Mojo makes the front page of the news paper .